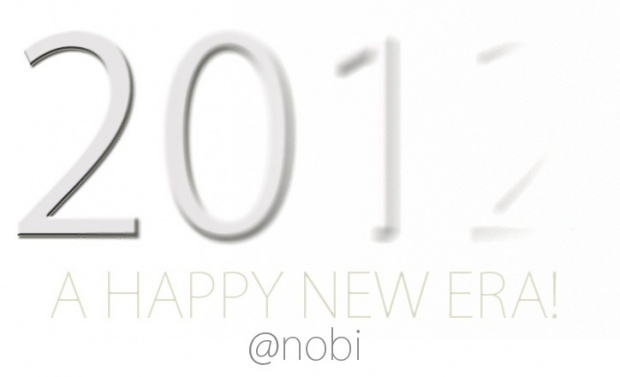 A HAPPY NEW ERA!

In the year 2011, east-Japan, Egypt( and other middle-easter countries), North Korea, New Zealand, Greece, London and Wall-street and many other places around the world and their people have experienced gaps bigger than what lies between December 31st and January 1st.

We are living in a very important junction of history where everything changes.

We need to redesign our energy, our economical system, our government, transportation, food, houses, communication infrastructures, etc., etc.

And we should not do that looking at one-year term.
I believe this is the very moment in our history where we have to think in terms of decades or even centuries.

These though might have come as an influence of the book titled "Clock of the Long Now" by Stewart Brand; the person who originally said "Stay hungry, stay foolish" and influenced the young Steve Jobs.

I'd like to greet you all for the new beginning as a good old tradition.
At the same time, I hope this will be a beginning of not just a new year but a happy and hopeful new era!
---
こちらはKindle版:
---